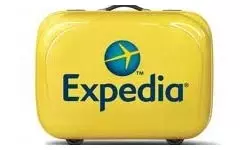 Last updated on 2023-05-02
Expedia.com is a top online travel website to book airline tickets, hotel reservations, car rentals, cruise ships and vacation packages. Users can enroll in the Expedia Rewards membership which lets them earn points and save on everything they book. Members will also enjoy complimentary room upgrades and early check-in / late check-out at selected +VIP Access hotels, subject to availability. Expedia.com have regular sitewide promotions offering great deals for consumers looking to make a travel booking anywhere around the world.
How to use a Expedia Promo Code
Step 1 : Click on the "Click Here" to reveal the appropriate promo code needed. A promo code will be revealed below the "Promo Code : "and a new window will direct you to Expedia.com
Step 2 : Proceed to book the hotel and room of your choice in the new window.
Step 3 : Apply the promo code revealed earlier on our website on the payment page under the heading "Use a Coupon, Credit, or Promotion Code"
Still Confused?
Please view a step-by-step video for exact instructions.