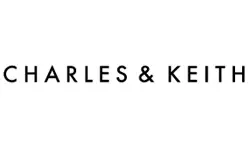 Last updated on 2023-11-22
Charles & Keith was founded with a vision to empower women around the world to express themselves freely through fashion. They constantly reinvent fashion with its stylish and trend-focused designs which are now available in Asia Pacific, the Middle East, Europe and the United States of America. Charles & Keith provide free delivery on orders RM250+.
How to use a Charles and Keith Promo Code
Step 1 : Click on the "Click Here" to reveal the appropriate promo code needed. A promo code will be revealed below the "Promo Code : "and a new window will direct you to Charles & Keith
Step 2 : Proceed to do your shopping on Charles & Keith in the new window
Step 3 : When you are checking out your shopping cart on the right side of the payment page, apply the promo code revealed earlier on our website in the text box "Enter Promo Code"