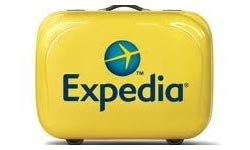 Expedia.com.my is an online travel website offering bookings for hotels, airfares, car rentals, activities and travel packages. Users can enroll in the loyalty programme Expedia+ membership to unlock access to "members only" experience. Members can enjoy exclusive member-only deals and bonus offers when booking for their travel needs as well as get free amenities like spa discounts and drinks. Expedia.com.my have collabrated with various Malaysia banks and financial institutions to offer voucher codes when using their credit cards for payment.
How to use a Voucher Code
Step 1 : Click on the "Click Here" to reveal the appropriate voucher code needed. A voucher code will be revealed below the "Voucher Code : "and a new window will direct you to Expedia.com.my
Step 2 : Proceed to book the hotel and room of your choice in the new window.
Step 3 : Apply the voucher code revealed earlier on our website on the payment page under the heading "Enter a voucher code"
Still Confused?
Please view a step-by-step video for exact instructions.