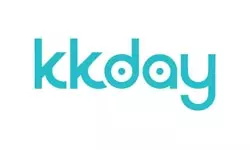 Last updated on 2023-11-22
KKDay is a travel experience e-commerce platform that connects travellers with authentic tours and activities to provide all kinds of unique experiences. Safe but exciting experiences include scuba diving, rock climbing, cooking classes, secret sights, full day tours, tickets, charter service, airport transfers and other activities. The KKDay platform lets travellers arrange their own itinerary through price comparisons and reviews. Grab promo codes from regular promotions and tie-ups with various banks and companies to save even more on their platform.
How to use a KKDay Promo Code
Step 1 : Click on the "Click Here" to reveal the appropriate promo code needed. A promo code will be revealed below the "Promo Code : "and a new window will direct you to KKDay
Step 2 : Proceed to book your travel package on KKDay in the new window
Step 3 : When you are making your booking, apply the promo code revealed earlier on our website on the booking page under the heading "Apply promo code"