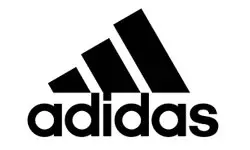 Adidas is the world's second largest sportswear manufacturer after Nike. They design some of the best performance-driven athletic wear and sports-inspired fashion favoured by top celebrities and athletes globally. They hold regular promotions and special offers for their online and offline stores. Members of their Creaters Club whcih can be signed uo for free online can earn points and receive exclusive access to limited special offers, events and products.
How to use an Adidas Promo Code
Step 1 : Click on the "Click Here" to reveal the appropriate promo code needed. A promo code will be revealed below the "Promo Code : "and a new window will direct you to Adidas
Step 2 : Proceed to do your shopping on Adidas in the new window
Step 3 : When you are checking out your shopping bag on the payment page, apply the promo code revealed earlier on our website under order summary under the heading "Promo Code"