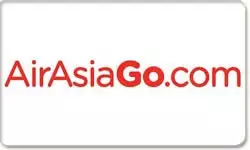 AirAsiaGo.com.sg is the online travel platform for AirAsia, a popular low-cost carrier in South-East Asia. Other than booking flights, travellers can also book hotels and travel packages. Travellers can signup for AirAsia Go membership membership which offers users access to member deals with limited-time discounts or even free hotel nights or flights. AirAsiaGo.com.sg offers greater value in its AirAsia flights + hotels packages has compared to other online travel websites.
How to use a Voucher Code
Step 1 : Click on the "Click Here" to reveal the appropriate discount code needed. A voucher code will be revealed below the "Voucher Code : "and a new window will direct you to AirAsiaGo.com.sg
Step 2 : Proceed to book the hotel and room of your choice in the new window.
Step 3 : Apply the voucher code revealed earlier on our website on the payment page under the "Enter a voucher code" box
Still Confused?
Please view a step-by-step video for exact instructions.