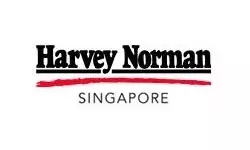 Last updated on 2023-06-06
Australian-based Harvey Norman is a leading consumer electronics, computers, furniture and bedding retail chain operating in Australia, New Zealand, Europe and South-East Asia, including Singapore. Harvey Norman endeavors to provide the most current product innovations and advancements from leading brands and have an ecommerce website to complement their retail stores. Their website offer exclusive online promotions and information about existing in-store offers for consumers to browse through before making their purchases.
How to use a Harvey Norman Coupon Code
Step 1 : Click on the "Click Here" to reveal the appropriate coupon code needed. A coupon code will be revealed below the "Coupon Code : "and a new window will direct you to Harvey Norman
Step 2 : Proceed to do your shopping on Harvey Norman in the new window
Step 3 : When you are checking out your shopping cart, apply the coupon code revealed earlier on our website at the bottom of the checkout page under "Do you have a coupon code?"