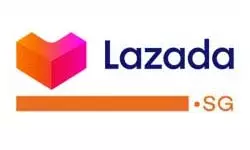 Modelled after U.S. Amazon, Lazada is backed by Alibaba who acquired a majority stake in it to eye an expansion in South-East Asia. They sell everything from health products, beauty and fashion items, electronics and gadgets, kitchen appliances, TaoBao products and even furniture. They aim to provide the best deals and offers at competitive prices. Discount promo codes are listed below and can be used to offset the full purchase prices for most products.
How to use a Lazada Discount Promotion Voucher
Step 1 : Click on the "Click Here" to reveal the appropriate promotion code needed. A promotion code will be revealed below the "Promotion Code : "and a new window will direct you to Lazada
Step 2 : Proceed to do your shopping on Lazada in the new window
Step 3 : When you are checking out your shopping bag, apply the promotion code revealed earlier on our website on the right side of the payment page under the order summary
Still Confused?
Please view a step-by-step video for exact instructions.