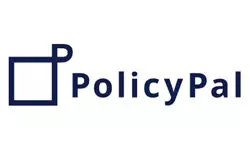 Last updated on 2023-06-06
PolicyPal is a free independent financial planning and insurance management app that simplifies and digitises all your existing policies from different insurers. PolicyPal accountholders can surf through insurance products reviews and articles, take part in challenges, answer quizzes, upload insurance policies, but new insurance policies and play MoneyBag game to earn credits. Credits can be used to exchange for dining and lifestyle vouchers, offset insurance premiums or even withdrawable in cash (only for referral credits).
How to use a PolicyPal Referral Code
Step 1 : Click on the "Click Here" to reveal the appropriate dreferral code needed. A referral code will be revealed below the "Referral Code : " and a new window will direct you to PolicyPal
Step 2 : Proceed to register for a Policy Pal account and fill in your personal details in the registration form
Step 3 : Apply the referral code revealed earlier on our website at the bottom of the registration form under the heading "Referral Code (Optional)"