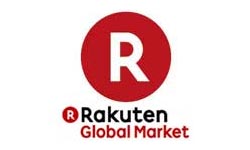 Rakuten is Japan's leading online shopping company and offers a huge range of products from various categories and merchants. Rakuten Global Market is the international version of Rakuten Japan and aims to ship high quality Japanese products to around the world. The website is available in English, Chinese and Korean. Members will be enrolled in their rewards program which lets you accumulate Rakuten Super Points which can be used for future purchases. Every 100 Rakuten Points can be used for 100JPY redemption.
How to use a coupon code
Step 1 : Click on the "Click Here" to reveal the appropriate coupon code needed. A coupon code will be revealed below the "Coupon Code : "and a new window will direct you to Rakuten Global Market.
Step 2 : Proceed to do your shopping on Rakuten Global Market in the new window
Step 3 : When you are at the checkout page, apply the coupon code revealed earlier on our website in order summary under the heading "Coupon".