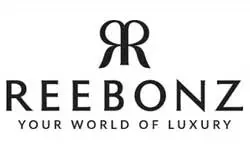 Reebonz is a Singapore-based online retailer that sells a wide range of luxury merchandise. Members can buy new or pre-owned authentic luxury products at lower prices as compared to buying them directly from the original retailers. Reebonz is able to provide lower prices as they source for the products from various sources and locations and pass on the savings to online shoppers. Discount coupons are only valid for members and are listed below to help them further save on their purchases.
How to use a Coupon Code
Step 1 : Click on the "Click Here" to reveal the appropriate coupon code needed. A coupon code will be revealed below the "Coupon Code : "and a new window will direct you to Reebonz
Step 2 : Proceed to do your shopping on Reebonz in the new window
Step 3 : When you are checking out your shopping bag, apply the coupon code revealed earlier on our website on the right side of the payment page under the order summary
Still Confused?
Please view a step-by-step video for exact instructions.