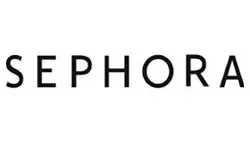 Sephora is a leading beauty-retailer that sells perfume and cosmetics and has a broad range of product categories including skincare, makeup, fragrance, body and hair care. In addition to complementing their large number of retail outlets, their online website also has exclusive products and promotions which are unavailable in stores. Regular shoppers at Sephora can consider signing up for the "Beauty Pass" loyalty programme which award members with discounts, gifts and first-hand knowledge of promotions. The promo codes listed below can be used to help you obtain greater savings when shopping at Sephora.
How to use a Sephora promo code
Step 1 : Click on the "Click Here" to reveal the appropriate promo code needed. A promo code will be revealed below the "Promo Code : "and a new window will direct you to Sephora
Step 2 : Proceed to do your shopping on Sephora in the new window
Step 3 : When you are at the shopping bag page, apply the promo code revealed earlier on our website at the right side of the page under the heading "Promo Code".
Still Confused?
Please view a step-by-step video for exact instructions.