Expedia Singapore Promo Discount Codes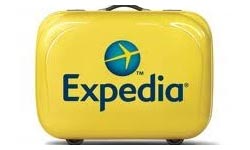 Expedia.com.sg is an online travel platform where one can book hotels, airfare, car rentals and travel packages. They have many tie-ups with Singapore banks and financial institutions to offer discount codes for using various Singapore credit cards. The discount codes are listed below and can potentially help you save money...
Latest Promotions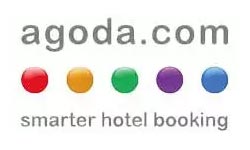 Agoda provides online booking services for accommodations around the world. The accommodation choices include hotels, resorts, apartments, B&Bs and guesthouses. Members have access to "Agoda Insider Deals" and can also earn Agoda Gift Cards which can be redeemed to offset future bookings. Agoda regularly have various promotions to offer discounts for consumers...
Lazada Singapore Promo Discount Codes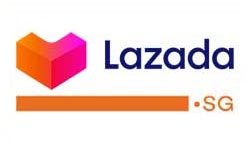 Modelled after U.S. Amazon, Lazada is backed by Alibaba who acquired a majority stake in it to eye an expansion in South-East Asia. They sell everything from health products, beauty and fashion items, electronics and gadgets, kitchen appliances and even furniture. They aim to provide the best deals and offers at competitive prices..
Hotels.com Singapore Discount Codes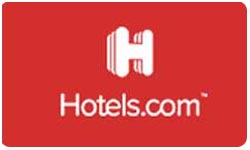 Sg.Hotels.com is the localised version of Hotels.com for Singapore and is one of the many international versions of Hotels.com to better cater to each country's demand. Their promotional activites differ from Hotels.com with the discounts and coupon codes listed here applicable exclusively only for Sg.Hotels.com. Members can still collect Welcome Rewards nights stay for the Welcome Rewards program...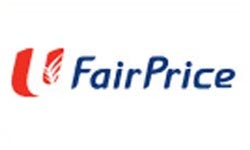 FairPrice On is the online platform of NTUC Fairprice Co-operative Ltd, Singapore's leading grocery retailer. Having seen RedMart enjoy some success with the online groceries market, they are now playing catch-up and are aggressively providing promotions for online shoppers. Their online platform sells a wide range of products that are also available from their various retail outlets...
Zalora Singapore Promotion Codes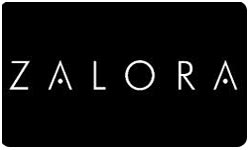 Zalora is a Singapore based online shopping website that sells fashion products from their house brands as well as various international brands. They also offer a marketplace where other retailers sell their products through the Zalora interface. There are many promotion codes available for use on Zalora's website...
RedMart Singapore Coupon Codes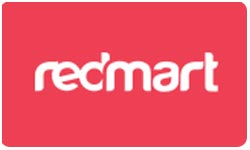 RedMart is a Singapore based online supermarket that aims to help consumers save time and money through purhasing everyday groceries online. They promise to pass on the savings from not operating physical stores and related costs to consumers. Redmart has since been acquired by Lazada in 2016 and been merge into Lazada...
Qoo10 is a joint venture between Ebay and Korea's Gmarket to bring together diverse online buyers and sellers. The brand Qoo10 itself represents the quest and search for perfectness with Qoo10 already firmly established as a leading marketplace in several countries. Qoo10 members are able to earn and redeem cart coupons, Qstamps, Qpoints and MameQ through various activities and promotions...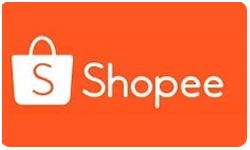 Primarily a mobile marketplace, Shopee is designed for both buyers and sellers to enjoy safe and smooth transactions. Similarly to other online marketplaces, Shopee carries a wide selection of product categories for online shoppers ranging from consumer electronics to home and living, health and beauty, baby and toys, fashion and fitness equipment...
NTUC Income Travel Insurance Promo Codes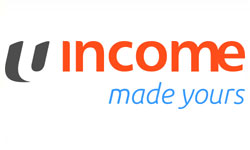 Established since 1970, NTUC Income aims to provide affordable insurance for all Singaporeans. Their portfolio of financial solutions include life, health and general insurance products and services. This also includes travel, motor car, home, maid, education insurance as well as comprehensive savings and investment plans....
Reebonz Singapore Coupon Codes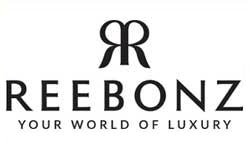 Reebonz is a Singapore-based online retailer that sells a wide range of luxury merchandise. Members can buy new or pre-owned authentic luxury products at lower prices as compared to buying them directly from the original retailers. Reebonz is able to provide lower prices as they source for the products from various sources and locations...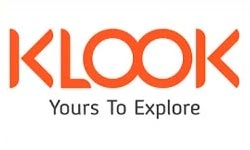 Klook is a travel platform that allows tourists to book attractions and activities. They aim to provide amazing travel experiences at affordable prices and make it easy for travellers to plan their trip. One can book tickets or packages for activities, shows, dining, sightseeing, transport or even WiFi from various destinations around the world conveniently and safely...
Allianz Global Travel Insurance Promotion Codes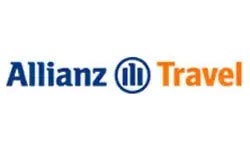 Allianz is a leading insurance company globally with its headquarters based in Germany. As part of the company, Allianz Global Assistance Singapore provides travel insurance for Singaporeans and provides great value for money with excellent coverage for medical problems, trip delays, trip cancellations and baggage issues...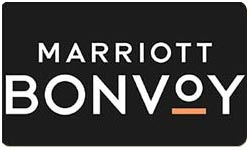 Marriott Bonvoy is the loyalty program for Marriottt International which offer members free wifi, free room upgrades, free breakfast, late checkouts, welcome gifts, exclusive member rates and also Marriott Bonvoy points for spending at their properties which can be used for room redemptions, flights redemptions, car rentals and even exclusive Marriott experiences...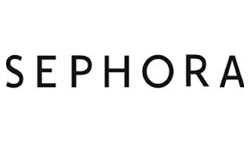 Sephora is a leading beauty-retailer that sells perfume and cosmetics and has a broad range of product categories including skincare, makeup, fragrance, body and hair care. In addition to complementing their large number of retail outlets, their online website also has exclusive products and promotions which are unavailable in stores...
Booking.com Coupon Discount Codes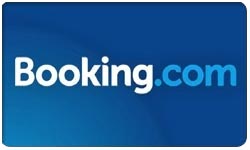 Booking.com claims to be the world's most popular hotel reservations website offering more than 870,000 properties worldwide for reservation. They offer free cancellations for many of the properties and are usually able to provide one of the cheapest prices across the internet for the same accomodation choice...
Harvey Norman Singapore Coupon Codes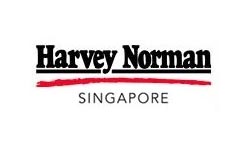 Australian-based Harvey Norman is a leading consumer electronics, computers, furniture and bedding retail chain operating in Australia, New Zealand, Europe and South-East Asia, including Singapore. Harvey Norman endeavors to provide the most current product innovations and advancements from leading brands and have an ecommerce website to complement their retail stores...
Rakuten Global Market Coupon Codes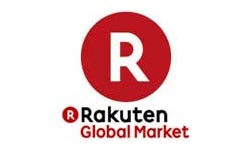 Rakuten Global Market is the international version of Rakuten Japan and aims to ship high quality Japanese products to around the world. The website is available in English, Chinese and Korean. Members will be enrolled in their rewards program which lets you accumulate Rakuten Super Points which can be used for future purchases...
Hotels.com US Canada Discount Codes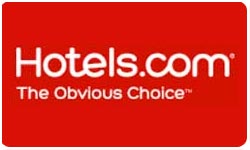 Hotels.com is a popular online booking website for hotels. It has an extensive inventory of hotels worldwide and is available in many languages. They are well known for their Welcome Rewards program which lets you redeem 1 free night stay in any hotel anytime anywhere after collecting 10 Welcome Rewards nights stay. Welcome Rewards will expire after 12 months if there is no hotel booking in that time period...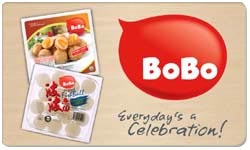 BoBo brand of fishballs and fishcakes are well known for its freshness and quality. Their products are avaliable at major online and offline retailers such as Red Mart, Sheng Siong, NTUC Fair Price, Giant, Cold Storage, etc. BoBo customers can enroll in their rewards program, GadPoint...
Jia Pin Singapore Bird Nest Promotion Codes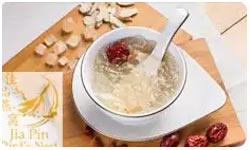 Jia Pin Bird Nest is synonymous with pure and natural bird's nest. They provide 100% quality assurance with no artificial colouring, additives, commercial glue, preservatives or bleach to process their bird nests. In addition, their prices are at least 20% cheaper than retail stores due to them having their own processing plants...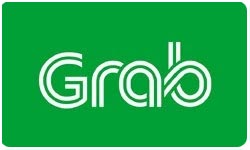 Grab is a home-grown Singapore company that has grown to become Southeast Asia's leading ride-hailing platform. Commuters can choose from a wide range of transportation options including GrabTaxi, GrabCar, Grab Hitch, Grab Shuttle, etc. They have also expanded their services to GrabFood for food delivery, GrabPay for payment services, GrabWheels for eScooter rentals...
GrabFood Singapore Promo Codes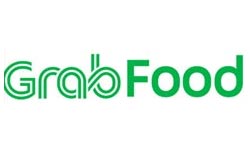 GrabFood is food delivery company that was launched in May 2018 to take over Uber Eats existing operations as part of the Grab's acquisition of Uber in Southeast Asia. They have since expanded the network of Food and Beverages options to include hawker stalls, cafes, restaurants, fast foods and even dessert and bubble tea kiosks. They run aggressive regular promotions...
Fave Singapore (previously Groupon) Promo Codes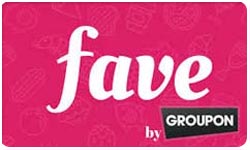 Groupon Singapore was acquired by Fave and will be renamed as Fave Singapore. Fave is essentially a deals and discounts platform that focuses on providing a mobile-first approach that allows consumers a seamless, cashless transactional experience when making purchases through the Fave App and using FavePay. In addition to the deals seen often on Groupon...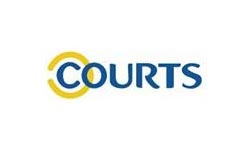 Headquartered in Singapore, Courts is one of the largest furniture, electronics and information-technology retailer in South-East Asia. To complement their stores located around Singapore, they have an ecommerce website which often hold exclusive promotions for online shoppers...
AirAsiaGo Singapore Voucher Discount Codes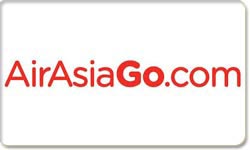 AirAsiaGo.com.sg is the online travel platform for AirAsia, a popular low-cost carrier in South-East Asia. Other than booking AirAsia flights, travellers can also book hotels and travel packages. Travellers can signup for AirAsia Go membership membership which offers users access to member deals with limited-time discounts or even free hotel nights or flights...
Deliveroo Singapore Promo Codes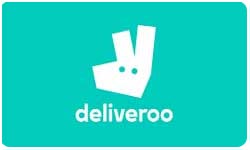 Deliveroo is an online food delivery company that originates from United Kingdom. It aims to bring you the food you love faster to your door. It claims to be able to do so at an average of 32 minutes with its own fleet of delivery riders. They partner with a large and wide variety of restaurants and cafes such as...
Food Panda Singapore Voucher Codes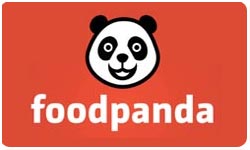 Food Panda is a mobile food delivery service that partners with a large number of restaurants such as Nando's, Soup Spoon, The Manhattan Fish Market, Burger King, Carl's Junior, Popeyes, Sarpinos, 933 Golden Pillow, 4 Fingers, Hei Sushi, Subway, etc. Promising to deliver within 30 minutes, they are a one stop shop for busy hungry Singaporeans who want food delivered right to their doorsteps...