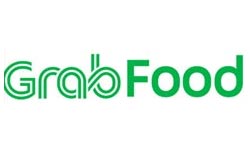 GrabFood Singapore Background
GrabFood is food delivery company that was launched in May 2018 to take over Uber Eats existing operations as part of the Grab's acquisition of Uber in Southeast Asia. They have since expanded the network of Food and Beverages options to include hawker stalls, cafes, restaurants, fast foods and even dessert and bubble tea kiosks. They run aggressive regular promotions for GrabFood users and very often, it is cheaper to order a food delivery than to dine in at the Food and Beverage establishment itself. The aggressive promotions are clealy unsustainable given that delivery cost is only around $3 and our advice is to take advantage of these promotions while it lasts.
How to use a promo code
Step 1 : Click on the "Click Here" after choosing the appropriate promo deal. A promo code will be revealed below the words "Promo Code" for each deal. A new window will redirect you to GrabFood App.
Step 2 : Proceed to choose your service on GrabFood App
Step 3 : When you are at the final payment page, apply the promo code revealed earlier on our website under the tab "Promo Code". The promotion will be applied on the final price if the promo code is valid