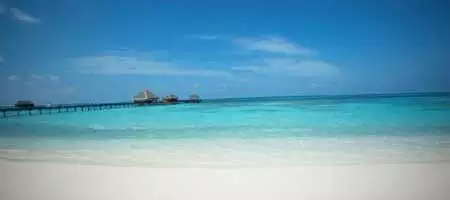 Last updated on 2021-04-22
1. Wedding Expenses in Singapore
2. Planning a Wedding on a Budget
3. Which Credit Card is Best for Wedding Expenses in Singapore?
Wedding Expenses in Singapore
Wedding expenses are hefty and unavoidable. Spending a low five-figure on your biggest day is a norm in modern day Singapore and rather than whine and groan about it, I figured that I should try to benefit from the expenses.
Hence, I embarked on a plan to accumulate air miles so as to redeem a pair of SQ flight tickets for my dream honeymoon to Maldives. The plan worked well and my wife and I were able to spend our honeymoon on the unparalleled white sandy beaches of Maldives following our wedding. I should emphasize the fact that there are many ways to accumulate air miles through the use of credit cards and the way I have gone about to accumulating the air miles might not have been the most efficient way. Nevetheless, the plan worked and it set us off for our dream honeymoon.
Planning a Wedding on a Budget
I worked out a budget for wedding expenses that can be paid off using credit cards as seen below. The list of wedding expenses is neither comprehensive nor a fair representation of how much an average Singaporean couple spends on wedding expenses. However, I believe the numbers will be similar if you need to go through a traditional wedding and you want a happy bride for your wedding.
Proposal Ring $6,000
Wedding Bands $2,000
Wedding Photoshoot $3,500
Actual Day Videography / Photography $2,000
Wedding Banquest $34,000
Maldives Hotel and Airport Taxes $2,500
Total amount spent $50,000
Which Credit Card is Best for Wedding Expenses in Singapore?
Having looked through the Credit Card for Miles, I decided to use the UOB PRVI Miles American Express Card which award 1.6 miles for every $1 spent locally for our wedding expenses. In addition, there is a bonus of 20,000 miles for spending more than $50,000 in a year. In total I earned roughly 100,000 air miles ($50,000 * 1.6 + 20,000) which is much more than the 62,900 air miles required to redeem for a pair of SQ tickets to Maldives. In fact, I was only short of 19,000 air miles to redeem for a pair of SQ tickets to Europe. It is evident that couples can easily redeem a pair of SQ tickets to Europe if they plan properly and spend around $60,000 for their wedding. They can also make full use of Credit Card Signup Promotions to earn bonus miles on top of the base miles for their dream honeymoon. (Note that UOB PRVI Miles American Express Card has since revised their mileage earn rate for local spending to 1.4 miles for every $1 spent and and redemptions to Maldives has been increased to 74,000 air miles for a pair of economy class tickets. Its a bummer but that's how devaluations of miles work.)
Future Vacation Ideas
The clear blue sea filled with colourful fishes and breathtaking coral reefs at Maldives left my wife and I lusting for more holidays. The opportunity to earn more air miles will come with renovation fees and babies joining the family. For the next redemption, we will be aiming for 4 Round the World Business Class tickets for the whole family. Stay tuned.