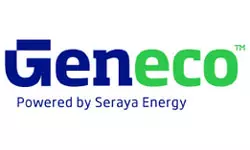 Geneco is an electricity provider in Singapore under YTL PowerSeraya, who owns and operates several power plants and is one of the largest power generating company in the country. Geneco offers several fixed and flexible rate price plans that are extremely competitive as compared to other retailers and much lower than the regulated tariff that is imposed by SP Power. Geneco offer price match guarantee, no monthly fees or security deposits, regular promotions and dicounts as well as a seamless transition for consumers switching from SP Group.
How to use a Geneco Promo Code
Step 1 : Click on the "Click Here" to reveal the appropriate promo code needed. A promo code will be revealed below the "Promo Code : "and a new window will direct you to Geneco
Step 2 : Proceed to choose your plan on Geneco in the new window
Step 3 : When you are buying your plan, apply the promo code revealed earlier on our website under the heading "Promotion"