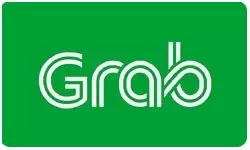 Grab is a home-grown Singapore company that has grown to become Southeast Asia's leading ride-hailing platform. Commuters can choose from a wide range of transportation options including GrabTaxi, GrabCar, Grab Hitch, Grab Shuttle, etc. They have also expanded their services to GrabFood for food delivery, GrabPay for payment services, GrabWheels for eScooter rentals, GrabExpress for express delivery service, GrabRentals for drivers looking to become private hire drivers and will soon be providing financial services for SMEs and micro-entrepreneurs through Grab Financial Services. They run many promotions on their various services as part of their aggressive expansion and we have collected them here as a service for commuters.
How to use a Grab promo code
Step 1 : Click on the "Click Here" after choosing the appropriate promo deal. A promo code will be revealed below the words "Promo Code" for each deal. A new window will redirect you to Grab App.
Step 2 : Proceed to choose your service on Grab App
Step 3 : When you are at the final booking page, apply the promo code revealed earlier on our website under the icon "Promo". The promotion will be applied on the final price if the promo code is valid