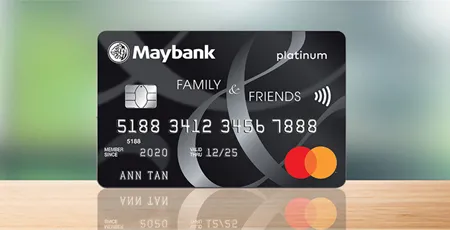 1. Best Cash Back Credit Card in Singapore 2022
3. Other OCBC Frank Card Benefits and Promotions
Best Cash Back Credit Card in Singapore 2022
A rebooted OCBC Frank Credit Card is now the best cash back credit card in Singapore 2022. The reboot is timely as the chaos caused by Covid-19 for physical card payments left the market screaming for more contactless payments which are safer for consumers. The reboot adds an attractive 6% cashback for contactless mobile spend and a not so useful in-store foreign currency spend (at least for now). This timely upgrade ensures that cardholders will be sufficiently rewarded with cashback while they opt for safe contactless payments online and offline.
How to Earn Cash Back?
Earn 6% cashback on online spend, mobile contactless and in-store foreign currency spend and 0.3% cashback on all other spend. There is a cashback cap of $25 on each of the three categories with mobile contactless and in-store foreign currency spend jostling for space in the same category. Cashback is capped at $75 per calendar month and will only be awarded with $600 minimum spend in a month. Cashback will be credited to your card account in the following month based on posted transaction and will be reflected in the billing statement provided.
Other OCBC Frank Card Benefits and Promotions
OCBC is running a sign up promotion which awards cardholders with a Burple Beyond Premium membership with minimum $500 / $300 spend by the end of next month following card approval for new / existing OCBC credit cardholders by 31 Aug 2022. This promotion is stackable with the above mentioned benefits.
The OCBC Frank Credit Card is also loosely-linked to the OCBC Frank Account and OCBC Frank Debit Card. Loosely-linked meaning you don't need to sign up for either products to get a OCBC Frank Credit Card but both products regularly have their own promotions and offers for shopping, dining, online, activities and travel targeted at young adults. The OCBC Frank Account has a highest effective interest rate of 0.15% p.a. Frank Debit Card offers 1% cashback for spend at selected merchants for shopping, dining and transportation. The Frank Debit card comes in 60 funky card designs which appeals well to younger adults.
OCBC Frank Card Review
The cash back cap of $25 for each category spend (online spend, Mobile contactless payments or in-store foreign currency spend) is somewhat low and one can easily hit the maximum cashback cap for each category by spending around $416 online or via mobile contactless spend (or in-store foreign currency spend which doesn't seem to be possible now). This gives it an edge over the DBS Live Fresh Card (5% cashback for online and contactless spend with $20 cap on each category) which appeals to the same target market segment.
OCBC Frank Credit Card has done well to position itself as a card that offers slightly better benefits than the previous best cashback card, the DBS Live Fresh Card. However, it remains to be seen if the benefits will stay or is it simply a "Bait-and-Switch" tactic to attract more signups. OCBC has a history of altering their product benefits regularly after achieving its targets set for their financial products (Frank Card, 90°N Card, 360 Account, etc.) and we can only keep our fingers crossed and hope that OCBC keep to the existing cash back requirements until the next better cash back card comes along.