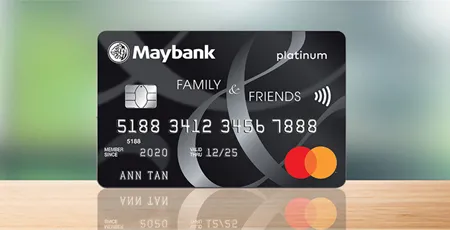 Last updated on 2023-06-01
1. Best Cash Back Credit Card in Singapore 2023
3. Other UOB EVOL Card Benefits and Promotions
Best Cash Back Credit Card in Singapore 2023
The UOB EVOL Card is the best cash back credit card in Singapore 2023. The chaos caused by Covid-19 for physical card payments left the market screaming for more contactless payments which are safer for consumers and is now the norm in a post-covid era.
How to Earn Cash Back?
Earn an attractive 8% cashback on mobile contactless spend, online spend and 0.3% cashback on all other spend. One can also earn 8% cashback on public transport via SimplyGo which is considered as a mobile contactless spend. There is a cashback cap of $20 on each of the three categories with overall cashback capped at $60 per calendar month.
Other UOB EVOL Card Benefits and Promotions
There are no annual fees for the UOB EVOL Card as long as one make three purchases per month. Cardholders also enjoy other benefits associated with UOB Credit Cards which include discounts for dining, shopping and even travel. An ongoing uob credit cards signup promotion also award new cardholders with $350 Grab vouchers with minimum spend of $1,000 per month for 2 consecutive months from card approval date.
UOB EVOL Card Review
UOB EVOL Card cash back cap of $20 for each category spend (mobile contactless payments, online spend and all other spend) is somewhat low and one can easily hit the maximum 8% cashback cap for mobile contactless and online spend categories by spending $250 for each category. However, the cardholder will still be required to spend at least $100 on all other spend which awards only 0.3% cashback to meet the minimum spend of $600. This adds up to a more respectable cashback rate that is around 6.6% instead of the headline 8%.
The 6.6% cashback gives it an edge over the DBS Live Fresh Card (5% cashback for online and contactless spend with $20 cap on each category) and OCBC Frank Credit Card (around 6% cashback after taking into account of $800 minimum spend) which appeals to the same target market segment.