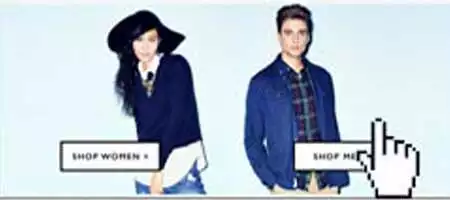 Websites for Online Shopping in Singapore
Online shopping provides a shopper the comfort of shopping from home, lower prices as compared to stores and the opportunity to buy limited edition or unique products not easily available elsewhere. However, there is always a risk when you shop online as fraudulent sellers or merchants might not deliver the products you have purchased from them. The delivery could also take much longer than expected, especially for websites that are not based in Singapore. With all these risks in mind, we present five online shopping sites based in Singapore that offer great prices and yet quality products for the avid online shopper.
Best Singapore Online Shopping Sites

Zalora is a Singapore based online retailer that sells beauty and fashion products from both international and local brands. There is a large selection available and products are usually at least 10% cheaper than in retail stores. Delivery takes 1 to 3 working days normally or 7 to 9 working days for external or third-party supplied products and is free for orders above $40. Payment can be pre-paid or cash on delivery with 30 days free return. You can take advantage of Zalora coupon discount codes to get further discounts on Zalora's products.

Lazada is modelled after Amazon and sells everything from health, electronics and gadgets, home appliances, children, kitchen, furniture and even wines! With a similar concept to Qoo10 but in a more organised manner, products are usually at least 10% cheaper than in retail stores. Delivery takes normally 2 to 4 working days or 5 to 20 working days for international products. Payment can be pre-paid or cash on delivery with 7 or 14 days free return depending on the product. Online shoppers can also save more money through Lazada coupon discount codes available on our website.

Commonly known as Singapore's version of the popular Korean online website Gmarket, Qoo10 is a massive online marketplace that sells popular fashion, digital, living, cosmetics, food and entertainment from Singapore, US, Korea and Japan. Qoo10 extensive products range is paired with huge discounts due to the competition provided by a large number of sellers. Shipping method and period varies on each individual seller with international deliveries usually taking longer then local deliveries. Payment is flexible with a large number of payment methods including through bank transfers, credit cards, Paypal and even AXS machines or at 7-Elevens. Their products comes with 7 days free return.

Shopee has become increasingly popular in recent years and is backed by Tech Unicorn Garena and is a platform that provides both buyers and sellers with a fast, easy to use and secure shopping experience. Shopee has a wide selection of product categories ranging from consumer electronics to home and living, health and beauty, baby and toys, fashion and fitness equipment. Delivery cost varies but they protect consumers through a feature where there is auto cancellation by Shopee to refund to the buyer if seller did not ship their product by a certain designated date after purchase. They accept credit cards, bank or atm transfers or through their own Shopee wallet. Their products can be easily returned or refunded provided there ia a valid reason through their online interface. They are very aggressive and provide loads of Shopee promo codes everyday that is up for grabs on our site.

Sephora is a specialised leading beauty and cosmetics beauty-retailer with products and brands from a broad range of product categories including skincare, makeup, fragrance, body and hair care. Delivery takes 1 to 3 working days and is free for orders above $40. Payment can be be pre-paid by credit cards or cash on delivery with 30-day exchange policy upon receipt of order.