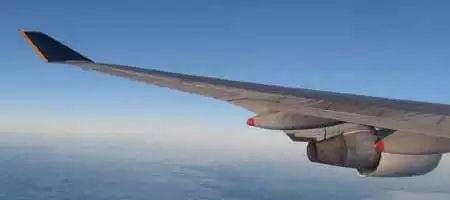 Last updated on 2023-05-20
1. How to Earn Air Miles with Credit Cards?
2. How Much is 1,000 Air Miles Worth?
3. Singapore Credit Cards Air Miles Redemption Rates Comparison
How to Earn Air Miles with Credit Cards?
As mentioned in Best credit card for miles, many credit cards that are promoted as Mileage credit cards are simply Rewards points credit cards that earn a higher rate for Reward points which can be converted to air miles. Redemption rates for such credit cards tend to be more or less the same at around 2.5 Reward points for 1 air mile or any other equivalent ratio depending on the Rewards points earn rate.
There are also the pure Mileage credit cards that earn Reward miles that can be converted to air miles at a rate of 1 Reward mile to 1 air mile. Such cards tend to be higher end and is mainly for cardholders that travel more and spend more as well.
How Much is 1,000 Air Miles Worth?
Air miles are frequently valued at around S$12 to S$20 per 1,000 air miles (as seen by those peddling their air miles on local forums) and redeeming Reward points for air miles is the best way to utilise those Reward points which are really not worth much if used to redeem for cash credit or vouchers. However, cardholders need to be aware of the conversion fees that needs to be paid to convert the Reward points into air miles. It makes sense for cardholders to accumulate a large number of Reward points before converting to air miles to minimise the amount of conversion fees to be paid. The table below summarises the conversion rates for Reward points to air miles as well as the conversion fees needed.
Singapore Credit Cards Air Miles Redemption Rates Comparison
Credit Cards
Conversion Rates
(Expiry)
Conversion Fees
25,000 Reward Points to 10,000 Air Miles
(37 months from earned month)
$40 + GST

45,000 Reward Points to 10,000 Krisflyer Miles
27,000 Reward Points to 6,000 Asia Miles
(12 to 24 months on 30 June)

$30

25,000 TREATS Points to 10,000 Krisflyer Miles
12,500 TREATS Points to 5,000 Asia Miles Miles
(12 months from earned quarter)

$25 + GST

5,000 DBS Points to 10,000 Air Miles
(12 months from earned quarter)
$25 + GST
245 SAFRA$ or Daily$ to 10,000 Air Miles
(12 months from earned date for SAFRA$,
Daily$ never expires)
$25 + GST

34,500 Reward Points to 10,000 Air Miles
(36 months from card account creation)

$25 + GST

34,500 Reward Points to 10,000 Air Miles
(No expiry)

$25 + GST

25,000 Citi ThankYou Points to 10,000 Air Miles
(60 months from card account creation)
$25 + GST
10,000 CitiMiles to 10,000 Air Miles
(No expiry)
$25 + GST
1 Voyage Mile to 1 Air Mile
(No expiry)
$25 + GST
1000 Travel$ to 1000 Air Miles
(No expiry)
$25 + GST
5,000 UNI$ to 10,000 Air Miles
(24 months from earned quarter)
$25
25,000 OCBC$ to 10,000 Air Miles
(24 months from earned month)
$25
450 Membership Rewards points to 250 Miles
(No expiry)
$20
400 Membership Rewards points to 250 Miles
(No expiry)
None

Amex SIA KrisFlyer Ascend Card

Amex SIA KrisFlyer Card

Amex SIA Solitaire PPS Card

Amex SIA PPS Club Platinum Card

Earn Krisflyer miles directly
(36 months from earned month)
None
Earn Krisflyer miles directly
(36 months from earned month)
None

25,000 TREATS Points to 10,000 Krisflyer Miles
12,500 TREATS Points to 5,000 Asia Miles Miles
(No expiry)

None