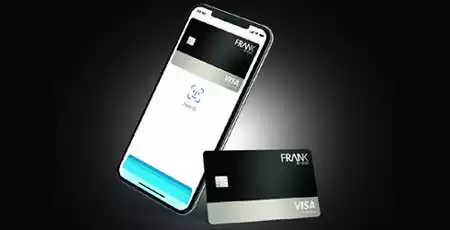 Last updated on 2023-01-01
1. OCBC Frank Card 10% Cash Back
3. OCBC Frank Card Minimum Spend
4. Other OCBC Frank Card Benefits and Promotions
OCBC Frank Card 10% Cash Back
The newly updated OCBC Frank Credit Card earns 8% cash back on mobile contactless and online spend, foreign currency spend and 0.3% cash back on all other spend. Cardholders also earn an additional 2% cash back for selected green merchants. There is a cash back cap of $25 on each of the four categories with mobile contactless and online spend jostling for space in the same category and foreign currency spend, green merchants spend and all other spend forming the other three categories. The card targets young adults who regularly spend online and travel.
How to Earn 10% Cash Back?
OCBC Frank Credit Card will have to spend on either mobile contactless or online or foreign currency spend (8% cash back) at an Eco Merchant (additional 2% cash back) in order to earn 10% cash back. The most obvious green merchants in the list include using the card for public transport via SimplyGo or for electric vehicle charging. Otherwise, cardholders will earn the stated 8% or 0.3% cash back depending on the spending category. Cash back will be credited to the card account in the following month based on posted transaction and will be reflected in the billing statement provided.
OCBC Frank Card Minimum Spend
OCBC Frank Card has a minimum spend of $800 a month which is relatively high considering that the cap for each cash back category is only $25.
Other OCBC Frank Card Benefits and Promotions
The OCBC Frank Credit Card is loosely-linked to the OCBC Frank Account and OCBC Frank Debit Card. Loosely-linked meaning you don't need to sign up for either products to get a OCBC Frank Credit Card but both products regularly have their own promotions and offers for shopping, dining, online, activities and travel targeted at young adults. The OCBC Frank Account has a highest effective interest rate of 0.20% p.a. Frank Debit Card offers 1% cashback for spend at selected merchants for shopping, dining and transportation. The Frank Debit card comes in 60 funky card designs which appeals well to younger adults.
OCBC Frank Card Review
The "upgrade" in cashback from 6% to 8% in Nov 2022 actually made it more difficult for cardholders to earn the headline cashback of 8% due to the merging of online and mobile contactless spend into a single cashback category but with a low cash back cap of $25. The hiking of minimum spend from $600 to $800 made it worse as it ensures a cardholder will have to spend in the two categories with lower cash back (Green merchants and all other spend) in order to hit the minimum $800 spend.
To illustrate, one can easily hit the maximum cashback cap for online spend and mobile contactless payments by spending around $312.50 online or via mobile contactless spend. The cardholder will have to spend additional $312.50 in foreign currency spend as well as an additional $170 on Green merchants (2% cash back) or all other spend (0.3% cash back) in order to hit the minimum $800 spend. These requirements are restrictive but will ensure that a cardholder can get around 6% cashback for his total spending which is still relatively generous. However, the change meant that OCBC Frank Card has become a card that is more useful for foreign currency spend and less useful as a cashback card one can use everyday.
OCBC has a history of nerfing product benefits to suit their business objectives (see Frank Card, 90°N Card, 360 Account, etc.) and it is no surprise that the OCBC Frank Card, which was the best cashback card for much of 2022 was up on the chopping board as it is deemed to much of a cash drain for the bank. In spite of this, the card is still relatively useful as a cashback card and can be a good card to have for travelling overseas.