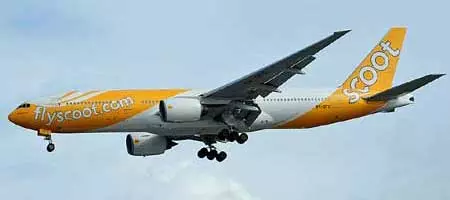 How to Get Cheap Flights out of Singapore
Caught the travel bug and itching to travel for the upcoming holidays? Well the bad news is that it is almost certainly too late to get cheap air tickets and you will probably do better substituting it with a road trip to Malaysia if you are on a tight budget. Instead of belating your luck, here are some ways on how you can beat the crowd in future and get cheap flights out of Singapore.
Subscribe to Airlines Newsletters and
Facebook Pages
Both budget and mainstream airlines regularly send emails to their newsletter subscribers about their latest promotional fares. By signing up for their newsletters, you will have first-hand information on promotional fares. In fact, many budget airlines usually only provide promotional fares on a first-come-first-serve basis and their cheapest fares usually get sold out within hours. Comparatively, mainstream airlines promotional fares can last for months but their cheapest deals usually get sold out within weeks. Those who do not read their emails daily can opt for subscribing to various airlines Facebook pages instead.
Book your Budget Airlines Tickets at Least
2 Months in Advance
The cheapest flight tickets are usually provided by your regular budget airlines and the best time to purchase them is normally at least 3 months in advance (9 months if you are looking to purchase popular long weekend dates). The closer you get to your travel date, the more expensive budget airlines tickets become. It is not uncommon to see budget airline tickets being more expensive than mainstream airline tickets when you book for travel dates that are less than 2 weeks away.
Don't Book your Mainstream Airlines more
than 9 Months in Advance
Unlike budget airlines, mainstream airlines tickets are usually more expensive when you book too early. The fact is mainstream airlines usually only push out their promotional fares 3 to 9 months before the actual flight dates and booking earlier than that means you have to pay a premium to confirm your seat on the flight you wanted. The smarter way to do it is to shortlist the airlines you want to fly on and look out for their promotional fares via email or Facebook.
Book a Package or Flight with an Online
Travel Agency
Online travel websites like Expedia or Trip.com can provide package deals for airfares and hotels at lower prices as compared to booking them seperately. These agencies allow users to customise their packages with the hotels and airlines of their choice and can also offer cheaper deals for car rentals. Travel agencies like CheapTickets.sg also regularly offer promotions and discounts for flights and travellers can actually purchase cheaper flights on these websites as compared to booking directly with the airlines.
Scan for Cheap Flights using Airfares
Comparison Websites
Airfares comparison websites like Skyscanner and Kayak and are able to scan and list cheap airfares across the web. Furthermore, they also list various other routes you can consider taking using indirect flights. However, these third-party websites tend to include mainly results from larger airlines and skip out on promotional fares altogether. This might limit their usefulness somehow but they can still help to narrow down the options to your holiday destination.
Utilise your Hidden Air Miles
Are you a frequent flyer who has been accumulating air miles for work? Booking highly sought-after long-weekend air tickets is a good way to utilise those air miles. Those who do not fly frequently but spend a lot on their credit cards can also consider changing their credit card reward points for air miles (See How Much to Spend for Free Flight Redemptions). Singapore Airlines regularly offer 30% miles redemption discount for the following month's flights under KrisFlyer Spontaneous Escapes and it is a good idea to check it out if you are looking for good deals. It is also possible to purchase points in Hotel loyalty programs such as Marriott or Hilton to exchange for air miles. Other lesser known options include using Shell Escape Points, Esso Smiles Points, M1 SunPerks Points, PAssion Tap For More Points, Club21 Points, Changi Reward Points, Chope Dollars or even GrabRewards Points to exhcnage for KrisFlyer air miles.
Do also take note that there are a limited number of tickets on each flight that can be redeemed using air miles and it will be strongly advisable to redeem them early.
Be Flexible with your Travel Dates
Lastly, one can save considerably by being flexible with the dates of the flights. School holidays, long weekends and public holidays are usually more expensive (and crowded) than ordinary weekdays and should be avoided if possible. Flying midweek when everyone else is working usually offers the cheapest flights. You should always play around with the dates that you fly and it is highly possible that you can save up to 50% easily.