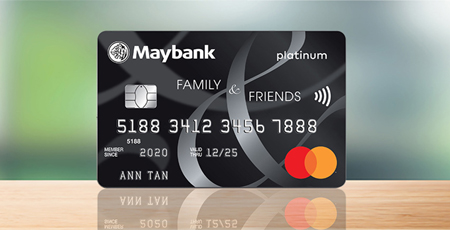 Why CIMB Visa Signature Card?
And "Why not?"
With an unrivalled 10% cashback for local and overseas Dining, Online spend and Groceries, it covers pretty much the major expenses of a modern family (see Best Credit Cards for Cashback for other cashback credit cards). The rebate has a high cap of $50 a month for each spending category and has a total cap of $100 a month across all three spending categories. One can easily meet the $600 monthly spending requirement by spending $200 for each category or $300 for any two out of the three categories.
Latest Promotions
The Mechanics
Earn 0.2% base cashback with minimum $1 spend for all transactions. There is no cap for base cashback. Base cashback will be credited to the cardholder within the same statement month. Earn 9.8% bonus cashback on local and overseas dining, online spend and groceries. Bonus cashback will be credited in the following statement month after monthly spending requirement has been met. Monthly spend is calculated on a statement basis (Refer to your credit card statement date for the start date).
Any other Perks?
All CIMB principal and supplementary cards come with lifetime membership which means one less phone call to make when requesting for annual fee waiver. Book your flights online for travelling and automatically get travel accident insurance coverage of up to S$500,000 for you and your family. Note that the travel insurance provided is pretty limited and only the principal cardholder will have coverage for baggage loss or delays, flight delays and trip cancellation so it might be better to also buy your own travel insurance with more comprehensive coverage when travelling.
So What's the Catch?
CIMB Visa Signature Card has always provided 10% cash rebate for dining and online spend but subject to minimum eight transactions of $30 or more and total minimum spend of $500 with a total cap of $60 a month. "Minimum eight transactions of $30 or more" is an absurd and ridiculous requirement as it is close to impossible to track your transactions so closely in order to be awarded the cashback. Needless to say, the CIMB Visa Signature Card was just one of the many cashback cards in the market that many sign up simply for its generous signup bonus only to chalk it in the drawer after receiving the signup bonus.
Lifting the stringent requirements in Nov 2018 probably attracted so many new cardholders such that they actually dropped the generous signup cash rebate for new cardholders. Similarly, they are very likely to tweak the requirements to receive the 10% cashback to disadvantage cardholders in the future. It is perfectly within their rights to change the requirements or even alter the cashback percentage at little or no advance notice. In the meantime, we should enjoy the cashback while it lasts.
Side note - In line with banks' efforts to cut the use of paper to protect the environment (a nicer term for cutting cost), CIMB only provides paper statements if you request for it via CIMB Clicks and there will be a $1 monthly fee. Alternatively, please make sure to fill in your email in CIMB Clicks under "E-Statements - View Statement Setting" so they can notify you via email when there is a new credit card e-statement. This is the ONLY option for statement notification (NO SMS). Cardholders are advised to check the notification settings carefully and opt-in for email and SMS notification if they are not already opted in to prevent late payments.
We don't think that CIMB is trying to earn from late payment fees or from issuing paper statements to cardholders but this is clearly not the same practice as other Singapore banks that either sends you free paper statements and lets you opt-in for e-statements or sends you e-statements and notifies you via email and/or SMS. CIMB's practice might be a minor inconvenience to cardholders compared to the attractive 10% cashback but it gives us the nagging feeling that things that are too good to be true will not stay that way for long.
Latest Update
Shortly after the release of our review, CIMB has finally have had enough of burning cash through the CIMB Visa Signature Card and CIMB Platinum MasterCard and has altered the requirements for 10% cash back for both cards which will take into effect from 5 Jun 2019.
The new requirements have 5 categories that will get awarded with 10% cash back (namely online shopping, groceries, beauty and wellness, pets shop and veterinary service and cruise) instead of 3 categories (online spend, groceries and dining). Dining as a cash back category has been shifted to CIMB Platinum MasterCard instead and in place of that are 3 not so useful categories (yes, I am referring to beauty and wellness, pets shop and veterinary service and cruise). Minimum spend requirements has been hiked to $800 a month while per category cap has been lowered drastically from $50 to $20.
Reactions
The impending changes to the CIMB Visa Signature Card has effectively killed off the card as the best cash back card from 5 Jun 2019 onwards. The main killer is the lowering of each category cap to $20 which means that it is impossible for a cardholder to receive 10% cash back on all his spending on the card as it requires him or her to spend at least $400 on beauty and wellness, pets shop and veterinary service and cruise in a month. That is assuming he or she spends $200 each on dining and onliine shopping every month. There is also no point switching to the CIMB Platinum MasterCard which will also have a lower category cap of $20 cashback for each of its 5 new categories (wine and dine, travel in foreign currency, health and medical, transport and petrol and electronics and furnishing).
We hope everyone enjoyed the 10% cash back while it lasts and to remember to chalk both CIMB cards into the drawer on 5 Jun 2019. In the meantime, we will source for the next best cash back credit card and keep everyone informed about it by 5 Jun 2019.