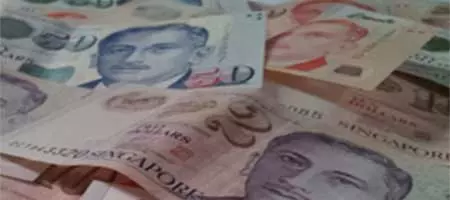 What is a Personal Loan
A Personal Loan is an unsecured loan given to an individual usually by a financial institution. Individuals can use the money for any personal use. Most Personal Loans in Singapore require a minimum annual income of $20,000 to be eligible although there are usually preferential interest rates for those with annual income of $30,000 and above. Personal Loans in Singapore can have tenors ranging from 12 to 84 months and their interest rates vary according to the financial institution.
Best Personal Loan in Singapore
When choosing a personal loan, do take note that the stated interest per annum does not reflect any insurance, annual or processing fees. These fees can be quite substantial and are usually paid up front when you get the loan. As such, it is better to look for the stated effective interest rate which takes into consideration of all the extra fees. Generally, foreign banks in Singapore give out loans for lower interest as compared to the local banks.
The lowest interest rate offered by banks tracked by Money Lobang is an offer by HSBC Personal Loan which offers an exclusive effective interest rate of 7.00% for new customers with minimum tenor of one year and minimum loan of $5,000. Borrowers can also consider a promotional offer by DBS Personal Loan which offers an effective interest rate of 7.56% with minimum tenor of five years and minimum loan of $30,000. It is also worthwhile to check out other Personal Loan Interest Rate offers to choose a loan with the most suitable tenor and interest rate for your needs.
Personal Loan vs Credit Line vs Credit Card Debt
Personal Loans offered by banks usually offer a much lower interest rate (usually around 12.00% per annum) with a fixed tenor for loans as compared to Credit Line or Credit Card Debts. Debts on Credit Cards usually incur interest of around 24% per annum while debts on Credit Line incur interest of around 18% per annum. There is no fixed repayment for debts on Credit Lines and Credit Cards with the minimum repayment on debt balance the only thing you need to take note of every month. However, the amount could snowball if you let your debts accumulate.
The lowest Credit Line interest rate offered by banks tracked by Money Lobang is Maybank Creditable which offers an effective promotional interest rate from 9% p.a. Check out other Bank Credit Line Rate to choose a credit line with the lowest interest if you are interested.