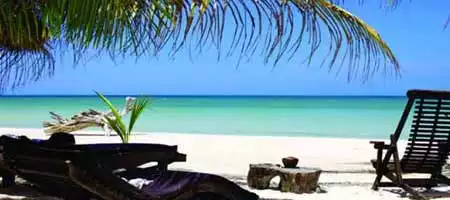 Last updated on 2021-04-22
2. Why Singaporeans Love to Travel?
3. Buy Tickets Early and Travel During Non-peak Periods
4. Get Free Air Tickets and Hotel Stays
8. Use Best Credit Cards for Overseas Travel
Singapore Travel Update
In the wake of the coronavirus situation which has slammed leisure travel hard, it is very difficult to put a date on when we can ever travel again. Only when the dust has settled and air travel is allowed to resume then the tips offered on this page will come to handy again.
Why Singaporeans Love to Travel?
Let's face it. Singapore is only 716.1 kilometres square. There are only that many places to explore before you're sick of them. You find yourself pinning for exotic holiday destinations or another city getaway. You simply have to get out of here to experience something new, interesting and relaxing. However, you're tight for money and will require any help you can get to save money for your dream holiday. Fret not, Money Lobang will provide you with the travel hacks to ensure your trip remains within budget and yet enjoyable.
Buy Tickets Early and Travel During Non-peak Periods
Booking your trips 3 to 9 months in advance is generally advisable to get the best flight or hotel deals. In cases where you need to travel to certain countries for popular events, it is best to book your trip at least 1 year in advance to get cheaper prices. In addition, subscribe to newsletters by the different airlines and hotel websites as they will notify you via email when there are any promotional prices. Lastly, avoid the traditional peak periods such as June or December holidays as prices of hotels and airfares could differ by at least 50% between peak and non-peak periods.
Get Free Air Tickets and Hotel Stays
Through using the right credit cards to maximize the air miles earned, it is possible to redeem free air tickets (See How Much to Spend for Free Flight Redemptions). This can be done easily if you have large expenses to be footed such as wedding expenses, renovation expenses, etc. (Read real life example at How my Wedding Expenses Paid for Free SQ Flight to Maldives for Honeymoon)
You can receive a complimentary night stay at over 110 Hilton Properties in Asia Pacific by signing up for the American Express SIA KrisFlyer Ascend Credit Card. The complimentary night stay can be worth as much as $400+ in some Asia Pacific Hilton hotels and resorts.
Book your Travel Online
Credit cards for online shopping which provide cash back can similarly be used to book your hotels, air or train tickets, car rentals, admission tickets or even entire travel packages. The Best Credit Card for Online Shopping is the OCBC Frank Card which gives 6% cash rebate for every dollar spent online and is an excellent way to purchase air tickets onlines.
It is possible to get good deals at deals websites like Fave but beware of the fine print stated. Always check with the hotel and travel agent involved directly before booking to ensure the deals are valid. A fast way to compare hotel prices across all hotel booking websites is through using third party websites like TripAdviser. Lastly, take advantage of coupon discounts (such as Expedia Discount Codes, Hotels.com Singapore Discount Codes or Agoda Discount Codes) for bookings as it can lower the cost by as much as 20%. It is a good idea to check out the promotional coupons for the various international sites such as Hotels.com US Discount Codes as they have different promotional activities and there could be exclusive coupons that offer great savings that are only valid for a particular geographic area.
Get Free Luggage Bags
With everything booked, it's time to pack your luggage to get ready for the trip. This is when you realized that you need a handy luggage bag that is durable. There is nothing worse than to see your precious shopping loot and personal belongings to be spewed all over the luggage belt at the airport. A quality luggage bag from American Tourister or Samsonite will set you back easily by hundreds. Luckily, banks often offer free luggage bags (See Free Luggage Bag Comparison) for signups as part of their credit card promotions. You should always plan ahead and apply for the cards early as it could take at least a month or more for you to receive the signup gifts.
Get the Best Exchange Rate
Money changers generally provide the better exchange rate as compared to banks. However, this rule does not apply for money changers located at tourist attractions and Changi Airport. We recommend going to Change Alley / Arcade at Raffles Place to seek competitive exchange rates as there are many money changers there. The difference (spread) between the actual exchange rate and the rate offered by money changers can be as low as 0.7% to 1% for good rates. Alternatively, try services like YouTrip which lets you change into the foreign currency of your choice at the exchange rate you want to change at.
Use Best Credit Cards for Overseas Travel
Credit cards typically charge 2.5% to 3.5% for overseas transactions. These fees are much higher than the spread offered by money changers in Singapore. Hence, it makes sense to use cash when abroad. However, it is impractical to go around carrying large amount of cash and therefore we will inevitably use our credit cards.
Maybank Credit Cards currently charge the lowest overseas transaction fees of 2.75% as compared to other banks. To reap the maximum benefits when you are on overseas travel, the choice of using the right credit cards is important. The Best Credit Card for Overseas Spending is also the OCBC Frank Card which offers a potential 6% rebate for overseas purchases and will more than offset its 3.25% overseas transaction fees. If you are eying for miles instead, do not miss out on the UOB Visa Signature Card which offer an excellent 4 miles per $1 spend in foreign currency.
There you have it. Now, you are all ready to fly!