Air Miles Rewards vs Cash Back Credit Cards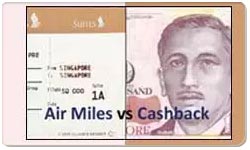 Banks reward credit card users (or rather entice them) with air miles or cash back in return for spending on their cards. Advocates of Mileage Credit Cards tend to shun the other camp (and likewise for Cash Back Credit Cards users). There will never be a clear-cut winner on which type of credit cards are better but understanding the following factors will give you a clearer picture on where you stand. ...
Latest Promotions
What is the Value of a KrisFlyer Mile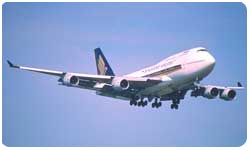 The best way and some say the only sensible way to utilise credit cards rewards points is to redeem them for air miles. It provides potentially more bang for bucks as compared to redeeming them for cash credit or shopping vouchers even if you use a credit card with 10X Rewards Points. With Singapore Airlines being our only national flagship carrier, it is natural for Singaporeans to trade their hard earned rewards points for KrisFlyer miles. In fact, most banks in Singapore only allow cardholders to redeem their rewards points for only either SIA's KrisFlyer miles or Cathay Pacific's Asia miles...
How Much to Spend on Credit Cards for Free Flight

Everyone loves a freebie. Almost everyone loves to travel (if they can afford it). Add this two together and one can understand how an attention grabbing headline like "How to book Singapore Airlines First Class Suites for under $500" can attract or even inspire others to try to spend and collect enough air miles on their mileage credit cards to earn that illusive free flight for their dream holiday. However, is it really so easy to redeem the free flight? How much does one actually has to spend on credit cards in order to redeem the free flight? Are there any hidden costs involved?
Highest Fixed Deposit Interest Rates Promotion in Singapore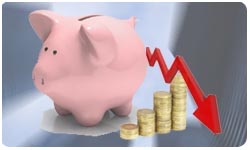 Fixed deposit accounts in Singapore offer a much higher interest rate (at least a 1.00% p.a. difference) as compared to your basic savings deposit account. Contrary to belief that certain foreign banks might be more risky, the first $50,000 parked in fixed deposits at any bank is risk-free...
Singapore Property Loan Cashback Promotion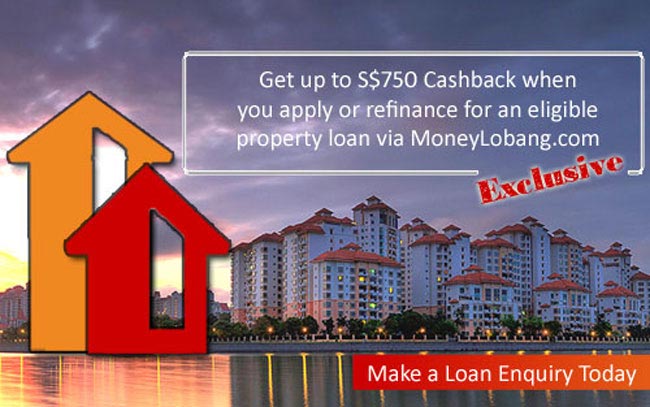 Get up to S$750 Cashback when you apply or refinance for an eligible property loan via MoneyLobang.com. Successful applicants for a property loan will receive cashback according to the amount of approved. Compare between various Property Loans and make a Loan Enquiry today.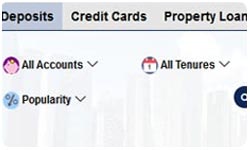 Swamped by the large number of financial products available? Use our Lobangs Smart Search on the left to narrow down your choices down to 3 according to the criterias you have chosen. Choices offered are non-biased and are chosen with the user in mind. Users who are not satisfied with the choices offered or who want to see a larger number of products can proceed to see all other related financial products...
Credit Cards Reward Points Redemption Rates Comparison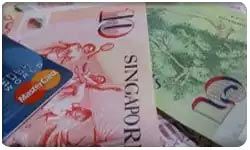 While often seen as the poorer cousins of Cashback credit cards, Reward points credit cards are actually much more flexible than their well-publicised peers. Reward points can be used to redeem cash credit, air miles or vouchers from various merchants. Reward points credit cards also usually do not have any monthly minimum spend...
SIBOR vs Fixed Deposit Linked Rates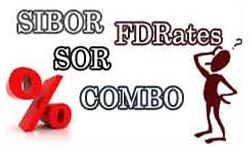 SIBOR, Fixed Deposit Linked Rates and Board Rates are some of the most common reference rates that Singapore banks peg their floating rate loans to. Other reference rates include SOR and Combo Rates. The reference rates are updated daily and may be the average of 1 month rates, 3 month rates, 6 month rates or even 12 month rates. Choosing a loan with the right reference rate can help a borrower save on loan repayments every month...
Singapore Savings Bonds vs Singapore Fixed Deposits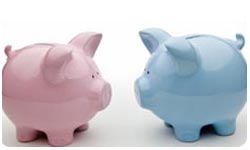 The latest issue of Singapore Savings Bonds (SSBs) have average yields of 1.54% per annum for a 1 year holding period and 1.75% per annum for a 10 years holding period. The minimum investment is $500 with a maximum holding of $100,000 at any point of time. The holding period for SSBs can be up to 10 years with investors being able to redeem their bonds at any point in time without any penalty...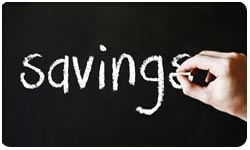 Singapore Savings Bonds (SSBs) are a type of specially-issued Singapore Government Securities (SGSs) that is meant for Singaporeans who want to increase their savings but at a risk-free way. This offer is exclusively available only for individual Singapore retail investors and aims to complement the other options available to grow their eggnest...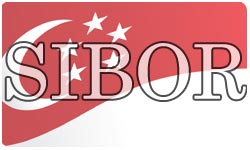 SIBOR is the acronym for Singapore InterBank Offer Rate. In layman terms, it simply represents the interest rate that Singapore banks charge to lend to each other. SIBOR is regularly used as a reference rate where loans are pegged to. SIBOR is set daily (working days) by the Association of Banks in Singapore and is publicly available on Association of Banks in Singapore...
How to Book Cheap Air Tickets in Singapore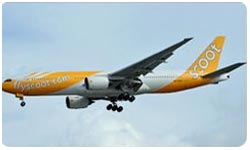 Caught the travel bug and itching to travel for the upcoming holidays? Well the bad news is that it is almost certainly too late to get cheap air tickets and you will probably do better substituting it with a road trip to Malaysia if you are on a tight budget. Instead of belating your luck, here are some ways on how you can beat the crowd in future and get cheap flights out of Singapore...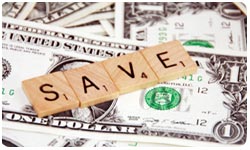 Are you sick of living from hands to mouth every month? Don't worry; you are not the only one facing this problem. Many individuals have problems managing their personal finance as they could never quite figure out where did their pay checks go to. To make things worse, personal finance is never taught in school and most people just adopt their financial habits from their parents, peers or whoever that has a large influence on his/her life...
6 Travel Tips to Save Money and Travel Cheap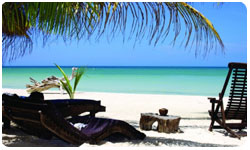 Let's face it. Singapore is only 716.1 kilometres square. There are only that many places to explore before you're sick of them. You find yourself pinning for exotic holiday destinations or another city getaway. You simply have to get out of here to experience something new, interesting and relaxing. However, you're tight for money and will require any help...
What is the Best Highest Deposit Interest Rate in Singapore?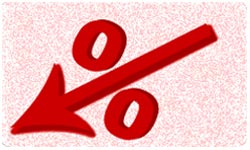 Singapore deposits earn very low interest from banks and it has been consistently lower than 2.00% per annum since 2002. However, it is still better to get the paltry 1.00% to 2.00% interest from deposit promotions as compared to the 0.05% to 0.15% interest you get from most savings deposit account...
How my Wedding Expenses Paid for Free SQ Flight to Maldives for Honeymoon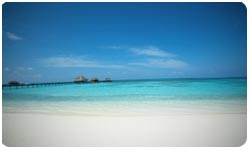 Wedding expenses are hefty and unavoidable. Spending a low five-figure on your biggest day is a norm in modern day Singapore and rather than whine and groan about it, I figured that I should try to benefit from the expenses...
Credit Card Air Miles Redemption Rates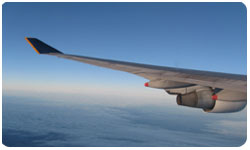 As mentioned in Best credit card for miles, many credit cards that are promoted as Mileage credit cards are simply Rewards points credit cards that earn a higher rate for Reward points which can be converted to air miles. Redemption rates for such credit cards tend to be more or less the same...